Fermentation CDMO Service
As a leading fermentation CDMO service provider, BOC Sciences has comprehensive technology platforms in bioprocessing and microbial fermentation. With GMP complied quality system and over 20 years of experience in microbial pharmaceutical development, we provide contract fermentation services to world-wide partners in big pharma, biotech and biopharma company, offering solutions for the development and biomanufacturing of a broad range of biological molecules and product types such cytotoxic and sterile products.
Industrial Fermentation
Fermentation Biotechnology
Genetic engineering directed breeding, recombinant DNA technology, high throughput screening technique, protoplast fusion, etc.
Highly knowledgeable in the recovery and purification of biological products from complex sources such as fermentation or cell cultures.
Experienced in the optimization of fermentation process at lab scale to pilot and commercial scale.
Rational design and directed evolution to creat a tailor-made enzyme and improve enzyme efficiency.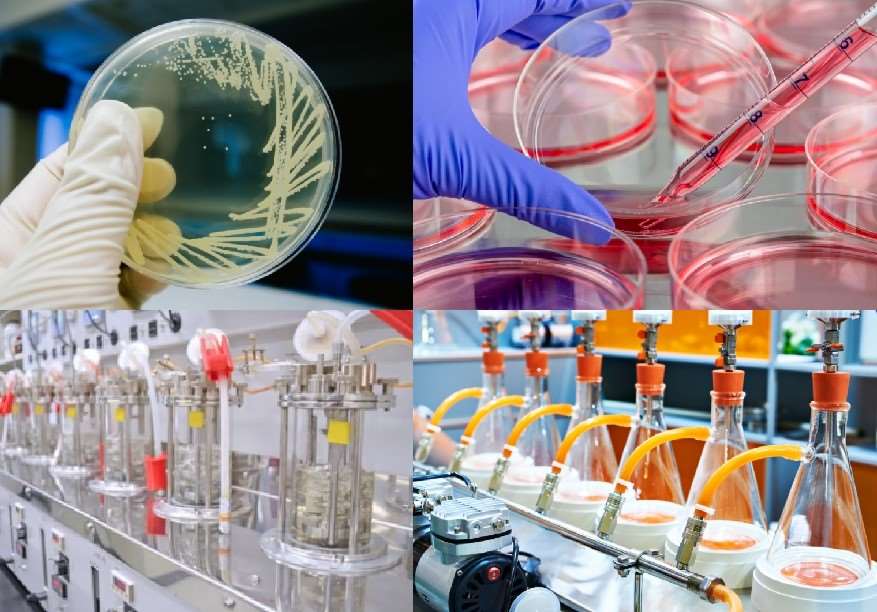 Contract Fermentation Services
Over 2,000,000 liters of large-scale fermentation capability and the downstream process are provided by our plants. We offer our clients with speedy turnaround time and a seamless manufacturing process.
We have batch and continuous sterilization of media, as well as the dedicated facility for strain preparation and storage with control.
A broad range of downstream processing covers microfiltration, centrifugation, liquid/liquid extraction, ultrafiltration, evaporation and packaging.
With a comprehensive portfolio of analytical competences, we design and execute all the testing from raw materials to the final products. Our services include analysis method development and validation, stability study, structure confirmation, impurity preparation and characterization, reference standards preparation and characterization, physical and chemical properties characterization, cleaning verification and other modules.
NMR
GC
SFC
MP
ICP-MS
HPLC
IR, FT-IF
Polarimeter
KF titrator
IC
UV-Vis
Stability chamber
UFLC-MS, UPLC-MS, HPLC-MS
X-ray crystallography
Fermentation Control
BOC Sciences is passionate about quality assurance in every process, delivering high-quality products consistently. The quality control analyses are carried out within the pharmaceutical establishment, which operates a laboratory and equipment compliant with the GMP requirements. Our staff are also qualified and trained to use the different techniques implemented for this purpose.
Fermentation Toll Manufacturing
BOC Sciences undertakes fermentation toll production, utilizing fermentation expertise and facilities to produce the required fermentation products, allowing customers to focus on their core competencies and allocate resources more efficiently. Our investment in technology advancements environmental protection demonstrates our commitment to sustainable practices and responsible fermentation toll production.
Our Highlight in Contract Fermentation
Full service package from intermediate to API, from fermentation to synthesis, from small molecule drugs to macromolecules.
Flexible production capacities and well trained qualified staff, as well as supporting functions such as QA, Analytics and EHS.
State of the art facilities covering various products like cytotoxic and sterile products.
Investment in environmental protection measures and skills.
Well-established quality system, which has passed through a series of official inspections and customer audits. Quality management covers the entire chain – R&D, purchasing, manufacturing, logistics and marketing. All employees participate in quality management.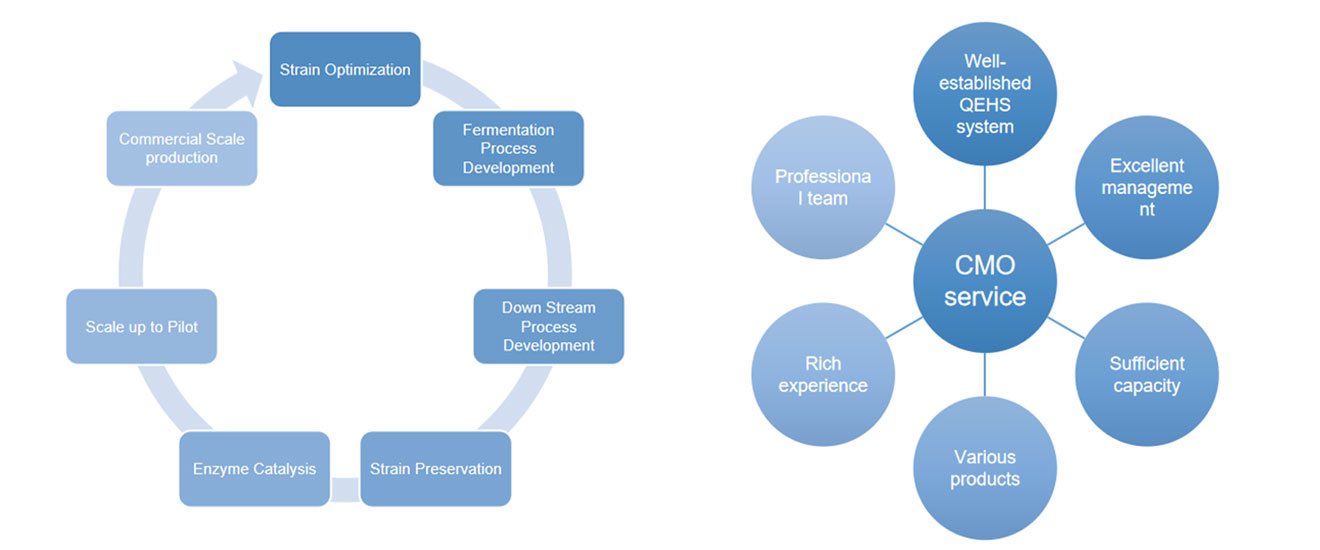 Workflow of Contract Fermentation Manufacturing
BOC Sciences provides a seamless one stop process development service from concept to commercialization. We aim to help customers facilitate their project management and commit to meet their project timeline, supporting from lab trial to commercial launch.
Every link is managed under strict confidentiality and proprietary agreements.
The whole schemes design and evaluation.
Media & process development
Fermentation & scale up

Batch culture fermentation

Downstream processing