GMP
GMP is that part of quality assurance which ensures that products are consistently produced and controlled to the quality standards appropriate to their intended use.
BOC Sciences has been committed to continuously and consistently assuring GMP compliance throughout our day-to-day operations across all sites. In the past years, our GMP production sites are designed in strict accordance to US-FDA guidelines for GMP manufacturing and have passed US-FDA inspections many times. The total available reaction volume of GMP facility is about hundreds of tons.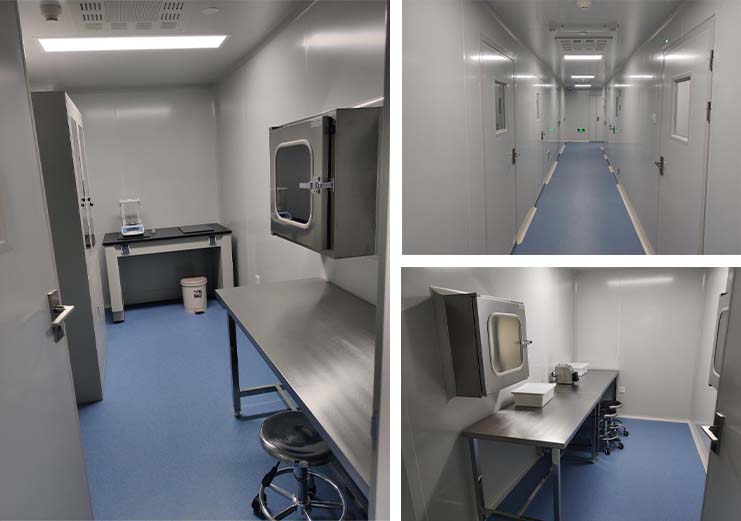 Our GMP fermentation teams work in close collaboration with our development staff, they are routinely trained to operate in full compliance with the GMP.
Through all stages of product development, we always have close working relationships with our clients. Outsourcing with BOC Sciences for your project will enable you to grow your business at the more economical way.
Our quality program for GMP manufacturing consists of:
Standard Operating Procedures and strict Document Control
Regular Employee Training and Facility Maintenance, Equipment Maintenance, and Calibration
Continues optimization process in GMP production
Enhancement of review preparation and production tracking
Starting Raw Material and Component Control
Change Control and Risk Management
Quality by Design (QbD)
The ICH Q8 guideline states that quality should be built in by design instead of tested into products. BOC Sciences is committed to apply QbD approach on every single batch of our product. Design of Experiment (DOE), Risk Assessment Tools (RAT), Process Analytical Technologies (PAT) are employed all along in the lifecycle of our formulation development to improve the quality, safety and efficacy of drug product:
Determine the Quality Target Product Profile (QTPP) of the specific product
Identification of the Critical Quality Attributes (CQAs) of the drug and the Critical Process Parameters of the process
Potential formulation strategy suggestions with QbD Principles
Conduct the Preliminary Risk Assessment
Analyze the risks of the selected CQAs and CPPs for each unit operation
Choose the appropriate control strategies for selected CQAs and CPPs
Establish the Design Space