Cyclosporin Analogue Set
BOC Sciences provides a diversity of metabolites fermented and separated from plants, microorganisms, fungi and other organisms. We have been committed to providing customers with high-quality cyclosporin and its analogues at the best price.

Our Cyclosporin Analogue Set includes:
Cyclosporin A
Cyclosporin impurities
Cyclosporin co-metabolite
Cyclosporin metabolite
In addition, BOC Sciences provide fermentation CDMO services containing strain development, metabolic pathway engineering, fermentation process optimization, microbial GMP production. We have the ability to provide customized cyclosporin analogues for customers in the pharmaceutical and other industries.
Structure and Synthesis of Cyclosporin
Cyclosporin is a non-ribosomal cyclic polypeptide composed of 11 normal and abnormal amino acids. It was first isolated and identified in 1971, and more than 30 structural analogues have been found successively.
Cyclosporin A (CsA) is the first Cyclosporin analogue approved by FDA as an anti-immune rejection drug, hydrophilic immunosuppressive active sites can be formed on the residues of amino acids 1, 2, 3 and 11. CsA is produced by the strain of Polypocladiurn inflatum. The molecule contains several unusual amino acids such as L-2-aminobutyric acid and D-alanine. In addition, the CsA molecule contains seven N-methylated peptide bonds. Biosynthesis of CsA is catalyzed by a specific polypeptide polyenzyme, Cyclosporin synthase. This enzyme catalyzes CsA synthesis from unmethylated precursor amino acids through a sulfur template mechanism. When these substrate amino acids bind to the enzyme in the form of thioesters, they are catalyzed by methyltransferases in Cyclosporin synthase for N-methylation reactions.
The mechanism of Cyclosporin synthesis have been reported. It was proved that the SimG pathway in gene cluster was responsible for the synthesis of abnormal amino acid 2-butyl-4-methyl-threonine Bmt, and the racemase SimB was responsible for the conversion of L-alanine to D-alanine, and then the sequence addition and cycination of 11 substrates were mediated by SimA to produce CsA.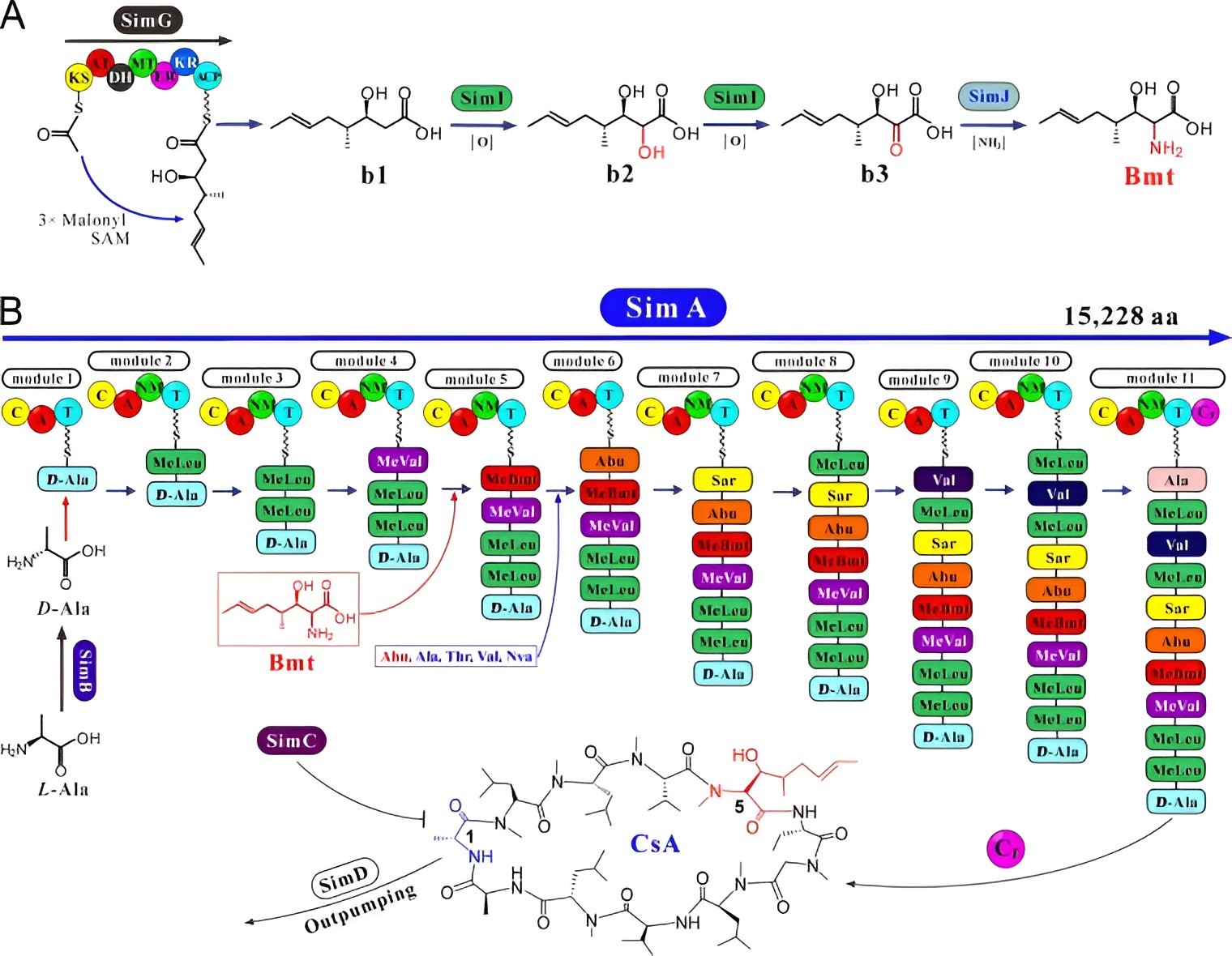 Fig 1. Synthesis mechanism and biological function of Cyclosporin (Yang, 2018)
Application of Cyclosporin
Cyclosporin is a potent immunomodulatory agent with an increasing number of clinical applications. Cyclosporin is different from cytotoxic drugs in that it only inhibits T cell-mediated cellular immunity without significantly affecting the body's general defense ability. Cyclosporin can selectively act on the initial stage of T lymphocyte activation and inhibit the interleukin 2 produced after the activation of helper T cells, while it had no effect on inhibitory T cells. Cyclosporin also inhibits the production of interferon by lymphocytes.
Reference
Yang, X. et al. Cyclosporine Biosynthesis in Tolypocladium inflatum Benefits Fungal Adaptation to the Environment., MBio, 2018, 9.