Tacrolimus Analogue Set
BOC Sciences have been committed to providing customers with high-quality tacrolimus and its analogues at the best price. These metabolites are fermentated and separated from microorganisms.
Our Tacrolimus Analogue Set includes:
Tacrolimus (FK-506)
Ascomycin
Tacrolimus impurities
BOC Sciences is a life science organization with an experienced team of experts in the fields of microbiology, chemistry and biology. We provide fermentation CDMO services from lab scale to GMP production. We have the ability to provide customized tacrolimus analogues for customers in the pharmaceutical and other industries.
About Tacrolimus
Tacrolimus (FK-506) is a novel macrolide antibiotic with high immunosuppressive effect. It was first isolated from Streptomyces tsukuba in 1984, and its capsule and injection preparations were officially marketed in 1993.
The chemical structure of Tacrolimus is unique, including the piperidine unit of the skeleton ring, the 4-hydroxy-3-methoxy cyclohexyl functional group, and the methoxy and allyl side chains. Tacrolimus, Ascomycin and Rapamyciny share many similarities in chemical structure, which are natural structural analogues. All three polyketone rings contain the same piperidine unit, and a side chain containing 4-hydroxy-3-methoxy cyclohexyl structure. However, Tacrolimus is more similar to Ascomycin that containing two methoxy side chains at the same location. The only difference between the two is that tacrolimus contains a rare allyl side chain, whereas Ascomycin is an ethyl functional group in its place.
The biosynthetic gene clusters of Tacrolimus, Ascomycin and Rapamycin encode a typical type I polyketone synthase (PKS)-non-ribosomal peptide synthase (NRPS) system, which is responsible for the formation of the skeleton lactone ring structure. Tacrolimus, for example, is a twenty-three macrolide containing amide bonds catalyzed by three type I PKS (FkbA,FkbB, FkbC) and one NRPS (FkbP) .
Pharmacological Mechanism of Tacrolimus
Tacrolimus is classical Calcineurin inhibitors (CAI), which belongs to the immunosuppressant characterized by Calcineurin inhibition. Tacrolimus binds intracellular binding protein (FKBP) to form a complex that inhibits T cell activation, TNF-α, IL-1β and IL-6 production, and T cell-dependent B cell proliferation by inhibiting Calcineurin and IL-2 transcription. The effect is similar to that of Cyclosporine. However, studies showed that Tacrolimus inhibits T cell activation more strongly and is more effective than cyclosporine in treating acute rejection.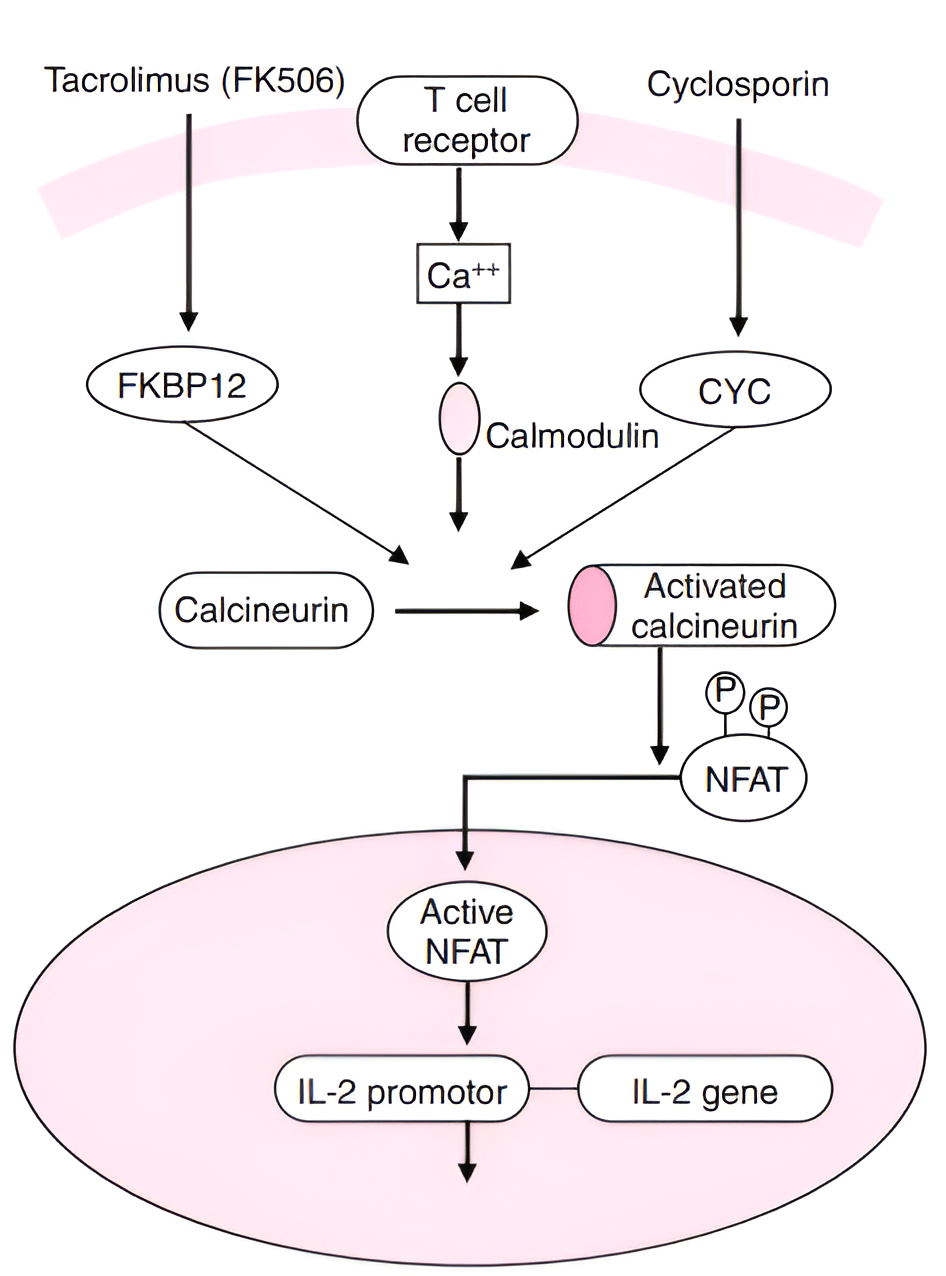 Fig 1. Immunophilin-mediated inhibition of T cell activation (Scott, 2003)
Application of Tacrolimus
Tacrolimus is one of the earliest external immunomodulatory in clinical application, which has the effects of local immunomodulatory, anti-inflammatory and antipruritic. Tacrolimus can achieve anti-inflammatory effects by binding to intracellular FK506 binding protein, inhibiting the activation of calcineurin and Th cells, and down-regulating the proliferation of pro-inflammatory factors such as IL-2, 3, 4, IFN-γ and TNF-α. Moreover, Tacrolimus can achieve immunosuppression by inhibiting the expression of IL-2 and other immune response cytokines, thereby preventing T lymphocyte activation.
Tacrolimus-based suppression regimens reduced the incidence of acute rejection after liver transplantation, significantly improved graft function, reduced the dosage of glucocorticoids, and reduced the incidence of cytomegalovirus infection. At present, tacrolimus has become the main immunosuppressant after liver transplantation.
Reference
Scott, L. J., McKeage, K., Keam, S. J. & Plosker, G. L. Tacrolimus: a further update of its use in the management of organ transplantation, Drugs, 2003, 63, 1247–1297.