Aclacinomycin
* Please be kindly noted products are not for therapeutic use. We do not sell to patients.
| | |
| --- | --- |
| Category | Antineoplastic |
| Catalog number | BBF-05896 |
| CAS | 66676-88-8 |
| Purity | ≥95% |
Description
Aclacinomycin is an anthracycline drug that is used in the treatment of cancer.
Specification
| | |
| --- | --- |
| Related CAS | 60504-57-6 (Aclacinomycin T) |
| Storage | Store at -20°C |
Properties
| | |
| --- | --- |
| Antibiotic Activity Spectrum | Neoplastics (Tumor) |
Reference Reading
1. Modifications of aclacinomycin T by aclacinomycin methyl esterase (RdmC) and aclacinomycin-10-hydroxylase (RdmB) from Streptomyces purpurascens
Y Wang, J Niemi, K Airas, K Ylihonko, J Hakala, P Mäntsälä Biochim Biophys Acta. 2000 Jul 14;1480(1-2):191-200. doi: 10.1016/s0167-4838(00)00089-3.
The genes rdmB and rdmC of Streptomyces purpurascens encoding aclacinomycin modifying enzymes RdmB and RdmC were expressed in Streptomyces lividans TK24. In contrast to the earlier suggestion that RdmC may be an esterase that causes the removal of the carbomethoxy group from the 10 position of aclacinomycins, RdmC functions as an aclacinomycin methyl esterase and catalyzes the removal of the methoxy group from the C-15 position of aclacinomycin T producing 15-demethoxyaclacinomycin T. RdmB acts upon C-10 of 15-demethoxyaclacinomycin T and is able to remove the carboxylic group from the C-10 position. It functions also as an aclacinomycin-10-hydroxylase being able to add a hydroxyl group at the same, C-10 position in vitro. Aclacinomycin methyl esterase was purified to apparent homogeneity from S. lividans carrying the rdmC and aclacinomycin-10-hydroxylase as a glutathione S-transferase fusion construct from Escherichia coli carrying the rdmB gene, respectively. Aclacinomycin methyl esterase functions as a monomer and aclacinomycin-10-hydroxylase as a tetramer. Aclacinomycin methyl esterase has an exceptionally high temperature stability and has an apparent K(m) for aclacinomycin T of 15.5 microM. The introduction of rdmC and rdmB in a Streptomyces galilaeus mutant HO38 produced the same modifications of aclacinomycin T in vivo as aclacinomycin methyl esterase and aclacinomycin-10-hydroxylase in vitro.
2. Aclacinomycin A sensitizes K562 chronic myeloid leukemia cells to imatinib through p38MAPK-mediated erythroid differentiation
Yueh-Lun Lee, Chih-Wei Chen, Fu-Hwa Liu, Yu-Wen Huang, Huei-Mei Huang PLoS One. 2013 Apr 17;8(4):e61939. doi: 10.1371/journal.pone.0061939. Print 2013.
Expression of oncogenic Bcr-Abl inhibits cell differentiation of hematopoietic stem/progenitor cells in chronic myeloid leukemia (CML). Differentiation therapy is considered to be a new strategy for treating this type of leukemia. Aclacinomycin A (ACM) is an antitumor antibiotic. Previous studies have shown that ACM induced erythroid differentiation of CML cells. In this study, we investigate the effect of ACM on the sensitivity of human CML cell line K562 to Bcr-Abl specific inhibitor imatinib (STI571, Gleevec). We first determined the optimal concentration of ACM for erythroid differentiation but not growth inhibition and apoptosis in K562 cells. Then, pretreatment with this optimal concentration of ACM followed by a minimally toxic concentration of imatinib strongly induced growth inhibition and apoptosis compared to that with simultaneous co-treatment, indicating that ACM-induced erythroid differentiation sensitizes K562 cells to imatinib. Sequential treatment with ACM and imatinib induced Bcr-Abl down-regulation, cytochrome c release into the cytosol, and caspase-3 activation, as well as decreased Mcl-1 and Bcl-xL expressions, but did not affect Fas ligand/Fas death receptor and procaspase-8 expressions. ACM/imatinib sequential treatment-induced apoptosis was suppressed by a caspase-9 inhibitor and a caspase-3 inhibitor, indicating that the caspase cascade is involved in this apoptosis. Furthermore, we demonstrated that ACM induced erythroid differentiation through the p38 mitogen-activated protein kinase (MAPK) pathway. The inhibition of erythroid differentiation by p38MAPK inhibitor SB202190, p38MAPK dominant negative mutant or p38MAPK shRNA knockdown, reduced the ACM/imatinib sequential treatment-mediated growth inhibition and apoptosis. These results suggest that differentiated K562 cells induced by ACM-mediated p38MAPK pathway become more sensitive to imatinib and result in down-regulations of Bcr-Abl and anti-apoptotic proteins, growth inhibition and apoptosis. These results provided a potential management by which ACM might have a crucial impact on increasing sensitivity of CML cells to imatinib in the differentiation therapeutic approaches.
3. Correction: Aclacinomycin A Sensitizes K562 Chronic Myeloid Leukemia Cells to Imatinib through p38MAPK-Mediated Erythroid Differentiation
Yueh-Lun Lee, Chih-Wei Chen, Fu-Hwa Liu, Yu-Wen Huang, Huei-Mei Huang PLoS One. 2017 Oct 11;12(10):e0186528. doi: 10.1371/journal.pone.0186528. eCollection 2017.
[This corrects the article DOI: 10.1371/journal.pone.0061939.].
Bio Calculators
Solution Dilution Calculator
Molecular Weight Calculator
Molarity Calculator
* Our calculator is based on the following equation:
Concentration (start) x Volume (start) = Concentration (final) x Volume (final)
It is commonly abbreviated as: C1V1 = C2V2
*
Total Molecular Weight:
Tip: Chemical formula is case sensitive. C22H30N4O
√
c22h30n40
╳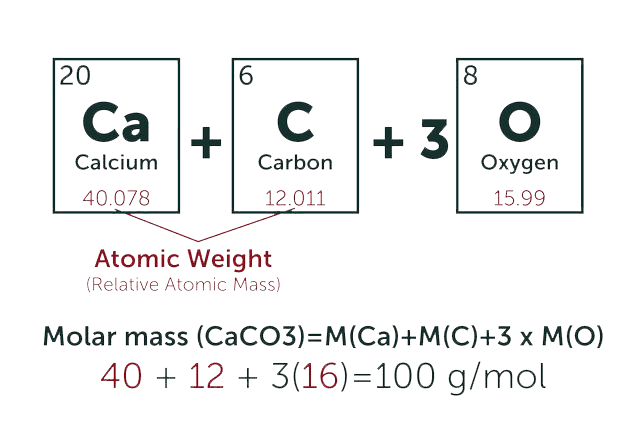 Recently viewed products
Need Assistance?
US & Canada:
+

1-844-BOC(262)-0123

UK: +

44-203-286-1088
CONTACT US
Our Advantages