Bleomycin A5 hydrochloride
* Please be kindly noted products are not for therapeutic use. We do not sell to patients.
| | |
| --- | --- |
| Category | Antibiotics |
| Catalog number | BBF-03902 |
| CAS | 55658-47-4 |
| Molecular Weight | 1477.02 |
| Molecular Formula | C57H89CuN19O21S2.3HCl |
Description
Bleomycin A5 hydrochloride is an antitumor antibiotic which induces apoptosis.
Specification
| | |
| --- | --- |
| Synonyms | Bleomycin A5 HCl; N1-(3-((4-Aminobutyl)amino)propyl)bleomycinamide hydrochloride; Bleomycinamide, N(sup 1)-(3-((4-aminobutyl)amino)propyl)-, hydrochloride |
| IUPAC Name | [2-[2-[2-[[6-amino-2-[3-amino-1-[(2,3-diamino-3-oxopropyl)amino]-3-oxopropyl]-5-methylpyrimidine-4-carbonyl]amino]-3-[[5-[[1-[2-[4-[4-[3-(4-aminobutylamino)propylcarbamoyl]-1,3-thiazol-2-yl]-1,3-thiazol-2-yl]ethylamino]-3-hydroxy-1-oxobutan-2-yl]amino]-3-hydroxy-4-methyl-5-oxopentan-2-yl]amino]-1-(1H-imidazol-5-yl)-3-oxopropoxy]-4,5-dihydroxy-6-(hydroxymethyl)oxan-3-yl]oxy-3,5-dihydroxy-6-(hydroxymethyl)oxan-4-yl] carbamate;hydrochloride |
| Canonical SMILES | CC1=C(N=C(N=C1N)C(CC(=O)N)NCC(C(=O)N)N)C(=O)NC(C(C2=CN=CN2)OC3C(C(C(C(O3)CO)O)O)OC4C(C(C(C(O4)CO)O)OC(=O)N)O)C(=O)NC(C)C(C(C)C(=O)NC(C(C)O)C(=O)NCCC5=NC(=CS5)C6=NC(=CS6)C(=O)NCCCNCCCCN)O.Cl |
| InChI | InChI=1S/C57H89N19O21S2.ClH/c1-22-35(73-48(76-46(22)61)27(14-33(60)80)68-15-26(59)47(62)86)52(90)75-37(43(28-16-65-21-69-28)95-56-45(41(84)39(82)31(17-77)94-56)96-55-42(85)44(97-57(63)92)40(83)32(18-78)93-55)53(91)70-24(3)38(81)23(2)49(87)74-36(25(4)79)51(89)67-13-8-34-71-30(20-98-34)54-72-29(19-99-54)50(88)66-12-7-11-64-10-6-5-9-58;/h16,19-21,23-27,31-32,36-45,55-56,64,68,77-79,81-85H,5-15,17-18,58-59H2,1-4H3,(H2,60,80)(H2,62,86)(H2,63,92)(H,65,69)(H,66,88)(H,67,89)(H,70,91)(H,74,87)(H,75,90)(H2,61,73,76);1H |
| InChI Key | NRVKJXFKQWUKCB-UHFFFAOYSA-N |
Properties
| | |
| --- | --- |
| Antibiotic Activity Spectrum | neoplastics (Tumor) |
| Density | 1.56 g/cm3 |
Reference Reading
1.Pingyangmycin-regulated expressions of adhesion molecules in human venous malformation endothelial cells.
Jia Y1, Jia J, Zhao Y. J Huazhong Univ Sci Technolog Med Sci. 2012 Oct;32(5):760-6. doi: 10.1007/s11596-012-1031-5. Epub 2012 Oct 18.
Pingyangmycin (bleomycin A5 hydrochloride, PYM) is one of the anti-neoplastic agents which have been commonly used to treat venous malformations. However, the underlying mechanism by which PYM treats venous malformations remains poorly understood. It was reported that venous endothelial cells could recruit neutrophils via adhesion molecules (E-selectin, ICAM-1, ICAM-3, VCAM-1) during the acute/chronic inflammation and subsequent histological fibrosis after sclerotherapy with PYM. This study explored if the expression of E-selectin, ICAM-1, ICAM-3 and VCAM-1 in human venous malformation endothelial cells could be affected by PYM. HVMECs were cultured from human venous malformation tissue. Expressions of E-selectin, ICAM-1, ICAM-3 and VCAM-1 on HVMECs in response to PYM were analyzed by cell ELISA. The relative levels of mRNA expression in the cells were semi-quantified. The results showed that PYM up-regulated the expressions of E-selectin, ICAM-3, VCAM-1 and ICAM-1 in both time- and concentration-dependent manner.
2.[Embolization and degradation of arteries in vivo by pingyangmycin albumin microspheres].
Wang LL1, Gao QH, Zheng GJ, Wang XY, Zhou L, Wang CM, Wen YM. Sichuan Da Xue Xue Bao Yi Xue Ban. 2009 Mar;40(2):279-83.
OBJECTIVE: To investigate the embolization effect of Pingyangmycin-albumin microspheres (PYM-AMS) on small arteries and its process of degradation in vivo.
3.Percutaneous Treatment of Large Venous Malformations in the Oral and Maxillofacial Regions Using Electrochemical Therapy Combined With Pingyangmycin.
Xue L1, Cao RY2, Xu DP3, Sun NN1, Tan HS1, Wang XK4. J Oral Maxillofac Surg. 2015 Jul;73(7):1384-91. doi: 10.1016/j.joms.2015.01.020. Epub 2015 Jan 30.
PURPOSE: The aim of the present study was to evaluate the therapeutic outcome of using electrochemical therapy (ECT) combined with a sclerosing agent, pingyangmycin (bleomycin A5 hydrochloride; PYM), for large (>3 cm in diameter) venous malformations (VMs) in the oral and maxillofacial regions.
Bio Calculators
Solution Dilution Calculator
Molecular Weight Calculator
Molarity Calculator
* Our calculator is based on the following equation:
Concentration (start) x Volume (start) = Concentration (final) x Volume (final)
It is commonly abbreviated as: C1V1 = C2V2
*
Total Molecular Weight:
Tip: Chemical formula is case sensitive. C22H30N4O
√
c22h30n40
╳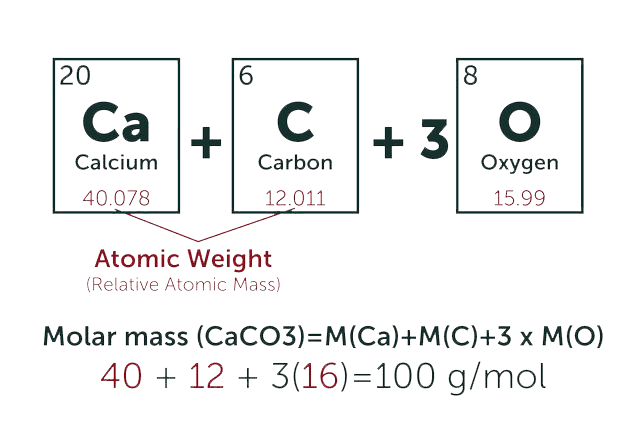 Recently viewed products
Need Assistance?
US & Canada:
+

1-844-BOC(262)-0123

UK: +

44-203-286-1088
CONTACT US
Our Advantages