Bleomycin
* Please be kindly noted products are not for therapeutic use. We do not sell to patients.
| | |
| --- | --- |
| Category | Antineoplastic |
| Catalog number | BBF-05863 |
| CAS | 11056-06-7 |
| Molecular Weight | 1415.55 |
| Molecular Formula | C55H84N17O21S3 |
| Purity | 95% |
Description
Bleomycin is complex of related glycopeptide antibiotics from Streptomyces verticillus consisting of bleomycin A2 and B2. It forms complexes with iron that reduce molecular oxygen to superoxide and hydroxyl radicals which cause single- and double-stranded breaks in DNA. It inhibits DNA metabolism and is used as an antineoplastic, especially for solid tumors. It is a medication used to treat cancer, including Hodgkin's lymphoma, non-Hodgkin's lymphoma, testicular cancer, ovarian cancer, and cervical cancer among others. It was initially developed by Bristol-Myers Squibb and has been listed.
Specification
| | |
| --- | --- |
| Related CAS | 1400-95-9 37208-04-1 37293-16-6 37353-43-8 |
| Synonyms | Bleocin; Blenoxane; Blanoxan; Blenamax; Bleo; Bleo-Kyowa; Bleomycins; NSC 125066 |
| Shelf Life | 2 month in rt, long time |
| Storage | Store at 2-8°C |
| Canonical SMILES | CC1=C(N=C(N=C1N)C(CC(=O)N)NCC(C(=O)N)N)C(=O)NC(C(C2=CN=CN2)OC3C(C(C(C(O3)CO)O)O)OC4C(C(C(C(O4)CO)O)OC(=O)N)O)C(=O)NC(C)C(C(C)C(=O)NC(C(C)O)C(=O)NCCC5=NC(=CS5)C6=NC(=CS6)C(=O)NCCC[S+](C)C)O |
| InChI | InChI=1S/C55H83N17O21S3/c1-20-33(69-46(72-44(20)58)25(12-31(57)76)64-13-24(56)45(59)82)50(86)71-35(41(26-14-61-19-65-26)91-54-43(39(80)37(78)29(15-73)90-54)92-53-40(81)42(93-55(60)88)38(79)30(16-74)89-53)51(87)66-22(3)36(77)21(2)47(83)70-34(23(4)75)49(85) |
| InChI Key | OYVAGSVQBOHSSS-QRQYLRPSSA-O |
Properties
| | |
| --- | --- |
| Appearance | Colorless or yellowish powder |
| Application | Bleomycin inhibits DNA metabolism and is used as an antineoplastic, especially for solid tumors. It is a medication used to treat cancer, including Hodgkin's lymphoma, non-Hodgkin's lymphoma, testicular cancer, ovarian cancer, and cervical cancer among others. |
| Antibiotic Activity Spectrum | Neoplastics (Tumor) |
| Melting Point | 71°C |
| Solubility | Soluble in Water |
Toxicity
| | |
| --- | --- |
| Carcinogenicity | 2B, possibly carcinogenic to humans. |
| Mechanism Of Toxicity | In primary pulmonary endothelial cells, bleomycin initiates apoptosis via the extrinsic pathway. In relation to bleomycin-induced scleroderma, bleomycin exerts various effects on skin-constituted cells such as fibroblasts, keratinocytes, and endothelial cells, as well as immunocytes. Bleomycin upregulates gene expression of ECM proteins as well as fibrogenic cytokines such as TGF-β and CTGF in cultured human skin fibroblasts. Also, in vitro studies showed a dose-dependent stimulation of endothelial cell secretion of collagen synthesis by bleomycin, which was inhibited by the anti-TGF-β antibody. |
Reference Reading
1.US Intergroup Trial of Response-Adapted Therapy for Stage III to IV Hodgkin Lymphoma Using Early Interim Fluorodeoxyglucose-Positron Emission Tomography Imaging: Southwest Oncology Group S0816.
Press OW1, Li H2, Schöder H2, Straus DJ2, Moskowitz CH2, LeBlanc M2, Rimsza LM2, Bartlett NL2, Evens AM2, Mittra ES2, LaCasce AS2, Sweetenham JW2, Barr PM2, Fanale MA2, Knopp MV2, Noy A2, Hsi ED2, Cook JR2, Lechowicz MJ2, Gascoyne RD2, Leonard JP2, Kahl BS2, Cheson BD2, Fisher RI2, Friedberg JW2. J Clin Oncol. 2016 Apr 11. pii: JCO631119. [Epub ahead of print]
PURPOSE: Four US National Clinical Trials Network components (Southwest Oncology Group, Cancer and Leukemia Group B/Alliance, Eastern Cooperative Oncology Group, and the AIDS Malignancy Consortium) conducted a phase II Intergroup clinical trial that used early interim fluorodeoxyglucose positron emission tomography (FDG-PET) imaging to determine the utility of response-adapted therapy for stage III to IV classic Hodgkin lymphoma.
2.Establishment of the mouse model of acute exacerbation of idiopathic pulmonary fibrosis.
Wei YR1, Qiu H1, Wu Q1, Du YK1, Yin ZF1, Chen SS1, Jin YP1, Zhao MM1, Wang C2, Weng D1, Li HP1. Exp Lung Res. 2016 Mar;42(2):75-86. doi: 10.3109/01902148.2016.1144835.
PURPOSE: To explore and establish an animal model of AE-IPF.
3.Independent prognostic impact of tumour-infiltrating macrophages in early-stage Hodgkin's lymphoma.
Gotti M1, Nicola M2, Lucioni M2, Fiaccadori V3, Ferretti V1, Sciarra R3, Costanza M3, Bono E3, Molo S2, Maffi A2, Croci GA3, Varettoni M1, Frigeni M3, Pascutto C1, Arcaini L1,3, Bonfichi M1, Paulli M2,3, Cazzola M1,3. Hematol Oncol. 2016 Apr 6. doi: 10.1002/hon.2295. [Epub ahead of print]
Although patients with early-stage Hodgkin's lymphoma have a high rate of cure, a portion of these are resistant to or relapse after standard treatment. Current prognostic criteria based on clinical and laboratory parameters at diagnosis do not allow to accurately identify the subset of patients with less favourable clinical outcome. An increased number of tumour-infiltrating macrophages was found to be associated with shortened survival in patients with classic Hodgkin's Lymphoma. The aim of this study was to assess the clinical significance of the proportion of CD68-positive infiltrating macrophages in patients with early-stage classic Hodgkin's lymphoma. By using immunohistochemistry technique, we evaluated for CD68 expression diagnostic biopsies of 106 patients affected by supradiaphragmatic early-stage classic Hodgkin's lymphoma treated at our institution since 2000 to 2010. All patients were treated with adriamycin, bleomycin, vinblastine, and dacarbazine chemotherapy followed by radiotherapy in the majority.
4.Profibrotic role of WNT10A via TGF-β signaling in idiopathic pulmonary fibrosis.
Oda K1, Yatera K2, Izumi H3, Ishimoto H1, Yamada S4,5, Nakao H6, Hanaka T1, Ogoshi T1, Noguchi S1, Mukae H1,7. Respir Res. 2016 Apr 12;17(1):39. doi: 10.1186/s12931-016-0357-0.
BACKGROUND: WNT/β-catenin signaling plays an important role in the pathogenesis of idiopathic pulmonary fibrosis (IPF); however, the role of WNT10A via transforming growth factor (TGF)-β signaling remains unclear.
Spectrum
Predicted LC-MS/MS Spectrum - 10V, Positive

Experimental Conditions
Ionization Mode: Positive
Collision Energy: 10 eV
Instrument Type: QTOF (generic), spectrum predicted by CFM-ID
Mass Resolution: 0.0001 Da
Molecular Formula: C55H84N17O21S3
Molecular Weight (Monoisotopic Mass): 1414.5184 Da
Molecular Weight (Avergae Mass): 1415.551 Da
1H NMR Spectrum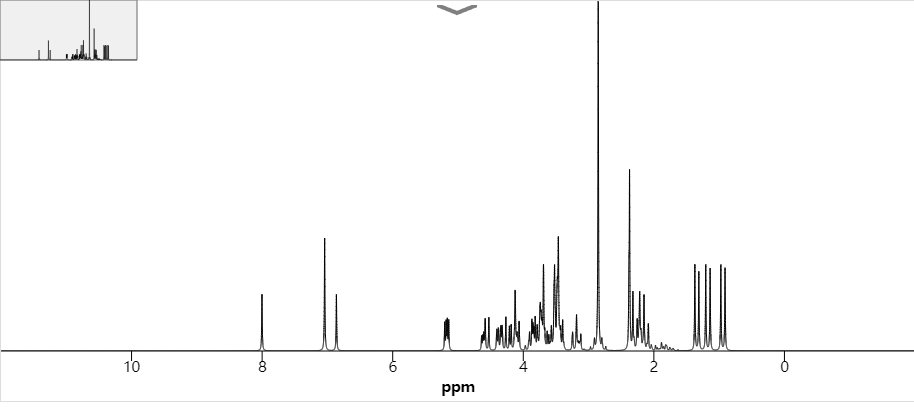 Experimental Conditions
Solvent: D2O
Nucleus: 1H
Frequency: 100
Bio Calculators
Solution Dilution Calculator
Molecular Weight Calculator
Molarity Calculator
* Our calculator is based on the following equation:
Concentration (start) x Volume (start) = Concentration (final) x Volume (final)
It is commonly abbreviated as: C1V1 = C2V2
*
Total Molecular Weight:
Tip: Chemical formula is case sensitive. C22H30N4O
√
c22h30n40
╳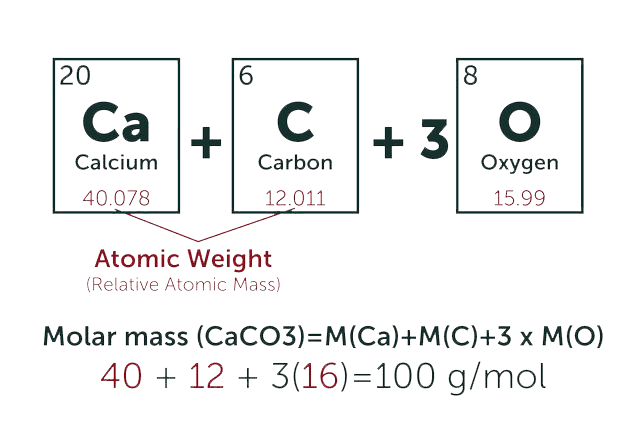 Recently viewed products
Need Assistance?
US & Canada:
+

1-844-BOC(262)-0123

UK: +

44-203-286-1088
CONTACT US
Our Advantages