Cefozopran hydrochloride
* Please be kindly noted products are not for therapeutic use. We do not sell to patients.
| | |
| --- | --- |
| Category | Antibiotics |
| Catalog number | BBF-03862 |
| CAS | 113981-44-5 |
| Molecular Weight | 551.99 |
| Molecular Formula | C19H18ClN9O5S2 |
| Purity | >98% |
Ordering Information
| Catalog Number | Size | Price | Stock | Quantity |
| --- | --- | --- | --- | --- |
| BBF-03862 | 100 mg | $285 | In stock | |
Description
Cefozopran hydrochloride is a fourth-generation cephalosporin produced by Cephalosporium.
Specification
| | |
| --- | --- |
| Related CAS | 125905-00-2 113359-04-9 (free base) |
| Synonyms | Firstcin; Cefozopran monohydrochloride; SCE 2787 HCl; SCE2787 HCl; SCE-2787 HCl; Cefozopran HCl |
| Storage | Store at -20°C |
| IUPAC Name | (6R,7R)-7-[[(2Z)-2-(5-amino-1,2,4-thiadiazol-3-yl)-2-methoxyiminoacetyl]amino]-3-(imidazo[1,2-b]pyridazin-1-ium-1-ylmethyl)-8-oxo-5-thia-1-azabicyclo[4.2.0]oct-2-ene-2-carboxylate;hydrochloride |
| Canonical SMILES | CON=C(C1=NSC(=N1)N)C(=O)NC2C3N(C2=O)C(=C(CS3)CN4C=C[N+]5=C4C=CC=N5)C(=O)O.[Cl-] |
| InChI | InChI=1S/C19H17N9O5S2.ClH/c1-33-24-11(14-23-19(20)35-25-14)15(29)22-12-16(30)28-13(18(31)32)9(8-34-17(12)28)7-26-5-6-27-10(26)3-2-4-21-27;/h2-6,12,17H,7-8H2,1H3,(H3-,20,22,23,25,29,31,32);1H/b24-11-;/t12-,17-;/m1./s1 |
| InChI Key | NTJHUKMPVIFDNY-XFDPNJHTSA-N |
Reference Reading
1.[Pharmacokinetics of injected cefozopran hydrochloride in healthy volunteers].
Guo WW1, Shen Q, Qin YP, Wang Y, Wang L, Miao J, Nan F, Xiang J, Yu Q, Liang MZ. Sichuan Da Xue Xue Bao Yi Xue Ban. 2012 Sep;43(5):711-4.
OBJECTIVE: To study the pharmacokinetics of injected cefozopran hydrochloride in healthy volunteers.
2.Influence of impurities on the specific optical rotation of cefozopran.
Liu SY1, Li YP, Hu CQ. Pharmazie. 2012 Jul;67(7):590-4.
The impurities of cefozopran hydrochloride are analyzed using high-performance liquid chromatography (HPLC) with UV absorbance and optical rotation (OR) detection. The results show that the impurities can affect the specific optical rotation of the cefozopran product. Due to the different composition of impurities, the Chinese cefozopran hydrochloride product has a specific optical rotation different from the Japanese product. The relationship between impurity limits and specific optical rotation of cefozopran hydrochloride is revealed. The results provide a scientific rationale for setting the limit of specific optical rotation of cefozopran hydrochloride.
3.DEVELOPMENT AND VALIDATION OF THE STABILITY-INDICATING LC-UV METHOD FOR DETERMINATION OF CEFOZOPRAN HYDROCHLORIDE.
Zalewski P, Garbacki P, Cielecka-Piontek J, Bednarek-Rajewska K, Krause A. Acta Pol Pharm. 2015 May-Jun;72(3):423-7.
The stability-indicating LC assay method was developed and validated for quantitative determination of cefozopran hydrochloride (CZH) in the presence of degradation products formed during the forced degradation studies. An isocratic, RP-HPLC method was developed with C-18 (250 mm x 4.6 mm, 5 µm) column and 12 mM ammonium acetate-acetonitrile (92:8, v/v) as a mobile phase. The flow rate of the mobile phase was 1.0 mL/min. Detection wavelength was 260 not and temperature was 30°C. Cefozopran hydrochloride as other cephalosporins was subjected to stress conditions of degradation in aqueous solutions including hydrolysis, oxidation, photolysis and thermal degradation. The developed method was validated with regard to linearity, accuracy, precision, selectivity and robustness. The method was applied successfully for identification and determination of cefozopran hydrochloride in pharmaceuticals and during kinetic studies.
4.[A case of hypertrophic pachymeningitis treated successfully with antibiotics: the remarkable effect of minocycline hydrochloride in reducing the serum C-reactive protein value].
Kanai M1, Shimizu H. No Shinkei Geka. 2009 Jul;37(7):673-9.
A 70-year-old man had hyperemia of the right cornea associated with a high serum C-reactive protein value. MRI of the head revealed hypertrophic pachymeningitis associated with a mass in the right cavernous sinus. The hypertrophic dura showed iso-intensity on T1 -weighted image, and very low intensity on T2-weighted image, and was markedly enhanced with gadolinium. In contrast, the mass in the right cavernous sinus was only slightly enhanced. Intravenous administration of some antibiotics (piperacillin sodium, ampicillin sodium/ sulbactam sodium, ampicillin sodium, cefozopran hydrochloride) was begun, but minocycline hydrochloride, which was subsequently administrated, proved remarkably effective in relieving symptoms and decreasing the serum C-reactive protein value, although other antibiotics showed little or no effect. MRI performed 9 days after initiation of minocycline therapy showed remarkable relief from hypertrophy of the dura compared with a scan obtained before admission.
Bio Calculators
Solution Dilution Calculator
Molecular Weight Calculator
Molarity Calculator
* Our calculator is based on the following equation:
Concentration (start) x Volume (start) = Concentration (final) x Volume (final)
It is commonly abbreviated as: C1V1 = C2V2
*
Total Molecular Weight:
Tip: Chemical formula is case sensitive. C22H30N4O
√
c22h30n40
╳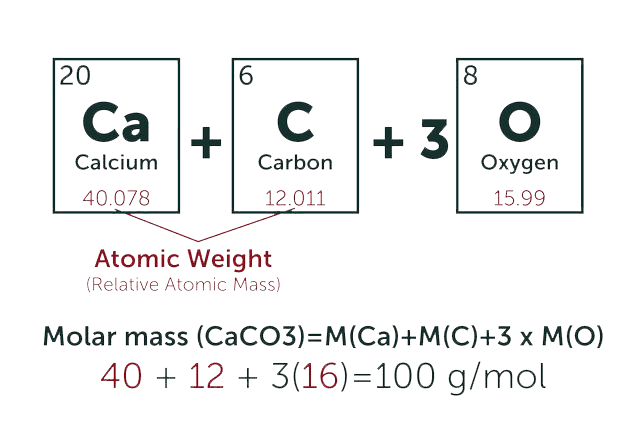 Recently viewed products
Need Assistance?
US & Canada:
+

1-844-BOC(262)-0123

UK: +

44-203-286-1088
CONTACT US
Our Advantages