Ibrutinib
* Please be kindly noted products are not for therapeutic use. We do not sell to patients.
| | |
| --- | --- |
| Category | Antineoplastic |
| Catalog number | BBF-05894 |
| CAS | 936563-96-1 |
| Molecular Weight | 440.50 |
| Molecular Formula | C25H24N6O2 |
| Purity | ≥95% |
Description
Ibrutinib is a potent and selective BTK inhibitor (IC50=0.5 nM).
Specification
| | |
| --- | --- |
| Synonyms | PCI-32765; PCI 32765; (R)-1-(3-(4-amino-3-(4-phenoxyphenyl)-1H-pyrazolo[3,4-d]pyrimidin-1-yl)piperidin-1-yl)prop-2-en-1-one |
| Storage | Store at 2-8°C |
| IUPAC Name | 1-[(3R)-3-[4-amino-3-(4-phenoxyphenyl)pyrazolo[3,4-d]pyrimidin-1-yl]piperidin-1-yl]prop-2-en-1-one |
| Canonical SMILES | C=CC(=O)N1CCCC(C1)N2C3=NC=NC(=C3C(=N2)C4=CC=C(C=C4)OC5=CC=CC=C5)N |
| InChI | InChI=1S/C25H24N6O2/c1-2-21(32)30-14-6-7-18(15-30)31-25-22(24(26)27-16-28-25)23(29-31)17-10-12-20(13-11-17)33-19-8-4-3-5-9-19/h2-5,8-13,16,18H,1,6-7,14-15H2,(H2,26,27,28)/t18-/m1/s1 |
| InChI Key | XYFPWWZEPKGCCK-GOSISDBHSA-N |
Properties
| | |
| --- | --- |
| Appearance | White to Off-White Solid |
| Antibiotic Activity Spectrum | Neoplastics (Tumor) |
| Boiling Point | 715.0±60.0°C (Predicted) |
| Melting Point | 153-158°C |
| Density | 1.34±0.06 g/cm3 (Predicted) |
| Solubility | Soluble in Chloroform (Sparingly), DMSO (Slightly), Methanol (Slightly, Sonicated) |
Reference Reading
1. Ibrutinib alleviates LPS-induced neuroinflammation and synaptic defects in a mouse model of depression
Weifen Li, Tahir Ali, Kaiwu He, Zizhen Liu, Fawad Ali Shah, Qingguo Ren, Yan Liu, Anlong Jiang, Shupeng Li Brain Behav Immun. 2021 Feb;92:10-24. doi: 10.1016/j.bbi.2020.11.008. Epub 2020 Nov 10.
Previous studies have demonstrated a close association between an altered immune system and major depressive disorders, and inhibition of neuroinflammation may represent an alternative mechanism to treat depression. Recently, the anti-inflammatory activity of ibrutinib has been reported. However, the effect of ibrutinib on neuroinflammation-induced depression and its underlying mechanism has not been comprehensively studied. Therefore, we aimed to elucidate the potential anti-depressive role and mechanism of ibrutinib against neuroinflammation-induced depression and synaptic defects. Our results showed that ibrutinib treatment significantly reduced lipopolysaccharide (LPS)-induced depressive-like behaviors and neuroinflammation via inhibiting NF-kB activation, decreasing proinflammatory cytokine levels, and normalizing redox signaling and its downstream components, including Nrf2, HO-1, and SOD2, as well as glial cell activation markers, such as Iba-1 and GFAP. Further, ibrutinib treatment inhibited LPS-activated inflammasome activation by targeting NLRP3/P38/Caspase-1 signaling. Interestingly, LPS reduced the number of dendritic spines and expression of BDNF, and synaptic-related markers, including PSD95, snap25, and synaptophysin, were improved by ibrutinib treatment in the hippocampal area of the mouse brain. In conclusion, our findings suggest that ibrutinib can alleviate neuroinflammation and synaptic defects, suggesting it has antidepressant potential against LPS-induced neuroinflammation and depression.
2. Up to 8-year follow-up from RESONATE-2: first-line ibrutinib treatment for patients with chronic lymphocytic leukemia
Paul M Barr, Carolyn Owen, Tadeusz Robak, Alessandra Tedeschi, Osnat Bairey, Jan A Burger, Peter Hillmen, Steve E Coutre, Claire Dearden, Sebastian Grosicki, Helen McCarthy, Jian-Yong Li, Fritz Offner, Carol Moreno, Cathy Zhou, Emily Hsu, Anita Szoke, Thomas J Kipps, Paolo Ghia Blood Adv. 2022 Jun 14;6(11):3440-3450. doi: 10.1182/bloodadvances.2021006434.
We report long-term follow-up from the RESONATE-2 phase 3 study of the once-daily Bruton's tyrosine kinase inhibitor ibrutinib, which is the only targeted therapy with significant progression-free survival (PFS) and overall survival (OS) benefit in multiple randomized chronic lymphocytic leukemia (CLL) studies. Patients (≥65 years) with previously untreated CLL, without del(17p), were randomly assigned 1:1 to once-daily ibrutinib 420 mg until disease progression/unacceptable toxicity (n = 136) or chlorambucil 0.5-0.8 mg/kg ≤12 cycles (n = 133). With up to 8 years of follow-up (range, 0.1-96.6 months; median, 82.7 months), significant PFS benefit was sustained for ibrutinib vs chlorambucil (hazard ratio [HR], 0.154; 95% confidence interval [CI], 0.108-0.220). At 7 years, PFS was 59% for ibrutinib vs 9% for chlorambucil. PFS benefit was also observed for ibrutinib- vs chlorambucil-randomized patients with high-risk genomic features: del(11q) (HR, 0.033; 95% CI, 0.010-0.107) or unmutated immunoglobulin heavy chain variable region (HR, 0.112; 95% CI, 0.065-0.192). OS at 7 years was 78% with ibrutinib. Prevalence of adverse events (AEs) was consistent with previous 5-year follow-up. Ibrutinib dosing was held (≥7 days) for 79 patients and reduced for 31 patients because of AEs; these AEs resolved or improved in 85% (67 of 79) and 90% (28 of 31) of patients, respectively. With up to 8 years of follow-up, 42% of patients remain on ibrutinib. Long-term RESONATE-2 data demonstrate sustained benefit with first-line ibrutinib treatment for CLL, including for patients with high-risk genomic features. These trials were registered at www.clinicaltrials.gov as #NCT01722487 and #NCT01724346.
3. Ibrutinib-Associated Cardiotoxicity: From the Pharmaceutical to the Clinical
Rong Dong, Youyou Yan, Xiaokang Zeng, Nengming Lin, Biqin Tan Drug Des Devel Ther. 2022 Sep 20;16:3225-3239. doi: 10.2147/DDDT.S377697. eCollection 2022.
Ibrutinib is the first-in-class Bruton tyrosine kinase (BTK) inhibitor that has revolutionized the treatment of B cell malignancies. Unfortunately, increased incidences of cardiotoxicity have limited its use. Despite over a decade of research, the biological mechanisms underlying ibrutinib cardiotoxicity remain unclear. In this review, we discuss the pharmacological properties of ibrutinib, the incidence and mechanisms of ibrutinib-induced cardiotoxicity, and practical management to prevent and treat this condition. We also synopsize and discuss the cardiovascular adverse effects related to other more selective BTK inhibitors, which may guide the selection of appropriate BTK inhibitors.
Bio Calculators
Solution Dilution Calculator
Molecular Weight Calculator
Molarity Calculator
* Our calculator is based on the following equation:
Concentration (start) x Volume (start) = Concentration (final) x Volume (final)
It is commonly abbreviated as: C1V1 = C2V2
*
Total Molecular Weight:
Tip: Chemical formula is case sensitive. C22H30N4O
√
c22h30n40
╳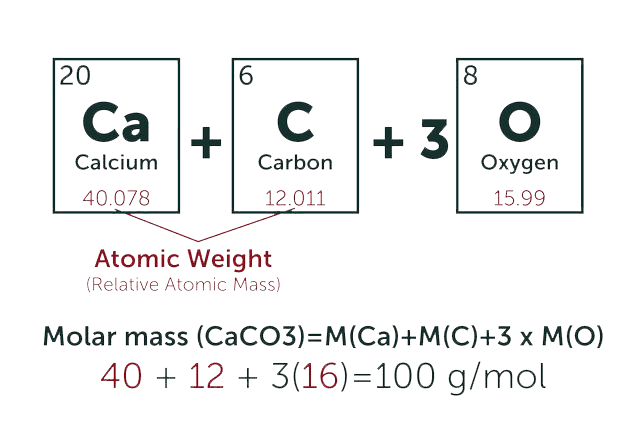 Recently viewed products
Need Assistance?
US & Canada:
+

1-844-BOC(262)-0123

UK: +

44-203-286-1088
CONTACT US
Our Advantages