β-Rubromycin
* Please be kindly noted products are not for therapeutic use. We do not sell to patients.
| | |
| --- | --- |
| Category | Antibiotics |
| Catalog number | BBF-02638 |
| CAS | 27267-70-5 |
| Molecular Weight | 536.44 |
| Molecular Formula | C27H20O12 |
| Purity | ≥95% |
Description
β-Rubromycin is a quinone antibiotic originally isolated from Streptomyces. It is effective against Gram-positive bacteria. It inhibits the growth of HMO2, KATO-III, and MCF-7 cells with GI50 values of 0.5, 0.84, and <0.1 μM, respectively. β-rubromycin also inhibits HIV-1 reverse transcriptase activity.
Specification
| | |
| --- | --- |
| Synonyms | beta-Rubromycin; Methyl-8,10'-dihydroxy-5,7-dimethoxy-4,9,9'-trioxo-4,4',9,9'-tetrahydro-3H,3'H-spirofuran-2,2'-pyranochromene]-7'-carboxylate |
| Storage | Store at -20°C |
| IUPAC Name | methyl (2S)-8',10-dihydroxy-5',7'-dimethoxy-4',9,9'-trioxospiro[3,4-dihydropyrano[4,3-g]chromene-2,2'-3H-benzo[f][1]benzofuran]-7-carboxylate |
| Canonical SMILES | COC1=CC(=C(C2=C1C(=O)C3=C(C2=O)OC4(C3)CCC5=C(O4)C(=C6C(=C5)C=C(OC6=O)C(=O)OC)O)O)OC |
| InChI | InChI=1S/C27H20O12/c1-34-13-8-14(35-2)20(29)18-17(13)19(28)12-9-27(39-24(12)22(18)31)5-4-10-6-11-7-15(25(32)36-3)37-26(33)16(11)21(30)23(10)38-27/h6-8,29-30H,4-5,9H2,1-3H3/t27-/m0/s1 |
| InChI Key | FXCBZGHGMRSWJD-MHZLTWQESA-N |
Properties
| | |
| --- | --- |
| Appearance | Red Acicular Crystal |
| Antibiotic Activity Spectrum | Gram-positive bacteria; neoplastics (Tumor) |
| Boiling Point | 874.8°C at 760 mmHg |
| Melting Point | 209-212°C |
| Flash Point | 298.9ºC |
| Density | 1.67±0.1 g/cm3 |
| Solubility | Soluble in chloroform |
Reference Reading
1. Structure Determination, Functional Characterization, and Biosynthetic Implications of Nybomycin Metabolites from a Mining Reclamation Site-Associated Streptomyces
Yang Liu, Sherif I Elshahawi, Gregory C Copley, S Randal Voss, James C Hower, Khaled A Shaaban, Qing-Bai She, Xiachang Wang, Bruce E Hatcher, Qing Ye, Steven G Van Lanen, Larissa V Ponomareva, Jon S Thorson, Madan K Kharel J Nat Prod . 2019 Dec 27;82(12):3469-3476. doi: 10.1021/acs.jnatprod.9b01015.
We report the isolation and characterization of three new nybomycins (nybomycins B-D,1-3) and six known compounds (nybomycin,4; deoxynyboquinone,5; α-rubromycin,6; β-rubromycin,7; γ-rubromycin,8; and [2α(1E,3E),4β]-2-(1,3-pentadienyl)-4-piperidinol,9) from the Rock Creek (McCreary County, KY) underground coal mine acid reclamation site isolateStreptomycessp. AD-3-6. Nybomycin D (3) and deoxynyboquinone (5) displayed moderate (3) to potent (5) cancer cell line cytotoxicity and displayed weak to moderate anti-Gram-(+) bacterial activity, whereas rubromycins6-8displayed little to no cancer cell line cytotoxicity but moderate to potent anti-Gram-(+) bacterial and antifungal activity. Assessment of the impact of3or5cancer cell line treatment on 4E-BP1 phosphorylation, a predictive marker of ROS-mediated control of cap-dependent translation, also revealed deoxynyboquinone (5)-mediated downstream inhibition of 4E-BP1p. Evaluation of1-9in a recently established axolotl embryo tail regeneration assay also highlighted the prototypical telomerase inhibitor γ-rubromycin (8) as a new inhibitor of tail regeneration. Cumulatively, this work highlights an alternative nybomycin production strain, a small set of new nybomycin metabolites, and previously unknown functions of rubromycins (antifungal activity and inhibition of tail regeneration) and also provides a basis for revision of the previously proposed nybomycin biosynthetic pathway.
2. Chemical genetic approach using β-rubromycin reveals that a RIO kinase-like protein is involved in morphological development in Phytophthora infestans
Naotaka Nishio, Jun-Ichi Sumitani, Howard S Judelson, Shuji Tani, Kenji Kai, Takashi Kawaguchi, Daisuke Hagiwara, Yoshiyuki Ogata, Motoaki Tojo Sci Rep . 2020 Dec 18;10(1):22326. doi: 10.1038/s41598-020-79326-7.
To characterize the molecular mechanisms underlying life-stage transitions in Phytophthora infestans, we initiated a chemical genetics approach by screening for a stage-specific inhibitor of morphological development from microbial culture extracts prepared mostly from actinomycetes from soil in Japan. Of the more than 700 extracts, one consistently inhibited Ph. infestans cyst germination. Purification and identification of the active compound by ESI-MS,1H-NMR, and13C-NMR identified β-rubromycin as the inhibitor of cyst germination (IC50= 19.8 μg/L); β-rubromycin did not inhibit growth on rye media, sporangium formation, zoospore release, cyst formation, or appressorium formation in Ph. infestans. Further analyses revealed that β-rubromycin inhibited the germination of cysts and oospores in Pythium aphanidermatum. A chemical genetic approach revealed that β-rubromycin stimulated the expression of RIO kinase-like gene (PITG_04584) by 60-fold in Ph. infestans. Genetic analyses revealed that PITG_04584, which lacks close non-oomycete relatives, was involved in zoosporogenesis, cyst germination, and appressorium formation in Ph. infestans. These data imply that further functional analyses of PITG_04584 may contribute to new methods to suppress diseases caused by oomycetes.
3. Anti-cancer targeting telomerase inhibitors: β-rubromycin and oleic acid
Hiromi Yoshida, Yoshiyuki Mizushina, Fumio Sugawara, Toshifumi Takeuchi Mini Rev Med Chem . 2012 Oct;12(11):1135-43. doi: 10.2174/138955712802762220.
Telomerase is a ribonucleoprotein complex that elongates telomeric DNA and appears to play an important part in the cellular immortalization of cancers. In the screening of potent inhibitors of human telomerase, several inhibitors have been discovered from natural and chemical sources. Some compounds potently inhibit the activity of human telomerase. Rubromycins and fatty acids such as β-rubromycin and oleic acid, respectively, were found to be inhibitors of human telomerase. The IC(50) values of β-rubromycin and oleic acid were 8.60 and 8.78 μM, respectively. A kinetic study revealed that these compounds competitively inhibited the activity of telomerase with respect to the substrate of the primer and dNTP. The energy-minimized three-dimensional structure of β-rubromycin and oleic acid was calculated and designed. The V-shaped curve and molecule length of 18.7-20.3 Å in these compound structures were suggested to be important for telomerase inhibition. The three-dimensional structure of the active site of telomerase (i.e., the binding site of the primer and dNTP substrate) might have a "pocket" that could "join" these compounds. These results appear to suggest a potential structure for the development of more potent inhibitors of human telomerase.
Bio Calculators
Solution Dilution Calculator
Molecular Weight Calculator
Molarity Calculator
* Our calculator is based on the following equation:
Concentration (start) x Volume (start) = Concentration (final) x Volume (final)
It is commonly abbreviated as: C1V1 = C2V2
*
Total Molecular Weight:
Tip: Chemical formula is case sensitive. C22H30N4O
√
c22h30n40
╳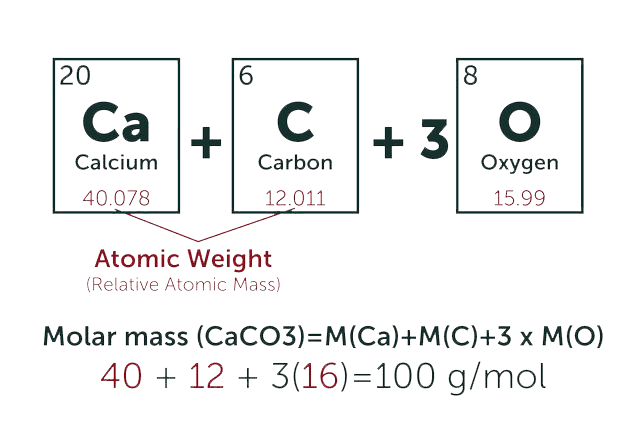 Recently viewed products
Need Assistance?
US & Canada:
+

1-844-BOC(262)-0123

UK: +

44-203-286-1088
CONTACT US
Our Advantages