Fermentation for Dietary Supplements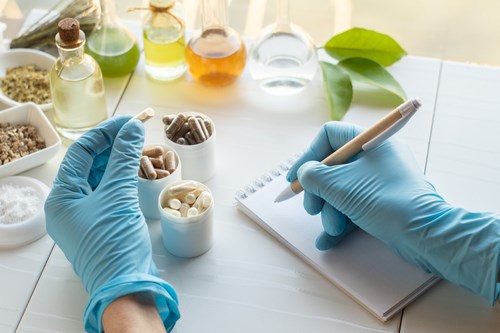 Driven by an aging population and consumers' increasing awareness of preventive healthcare, healthy living and various products related to it have grown rapidly over the past decade. Dietary supplements are a branch of the health food industry and are products intended to supplement the diet. It may contain one or more dietary ingredients: vitamins, minerals, herbs or other plants, amino acids, or a concentrate, metabolite, ingredient, extract, or combination of the above, etc. Functional compositions in dietary supplements can improve the health of the body and reduce the risk of diseases by activating the activities of various enzymes or other pathways.
BOC Sciences' R&D and Manufacturing Center develops fermented functional ingredients in dietary supplements for dietary supplement manufacturers. As an upstream raw material manufacturer in the dietary supplement industry chain, we have the expertise in microbial fermentation to help you create and design your own dietary supplements by manufacturing your specified raw materials (vitamins, minerals, fatty acids, chondroitin sulfate, coenzyme, fish oil, amino acids, various plant extracts, etc.) and ensure high quality.
Our Capabilities of Fermentation
Our fermentation process produces raw materials of high quality and purity compared to chemical synthesis.
Discussion on Fermentation Substrate and Conditions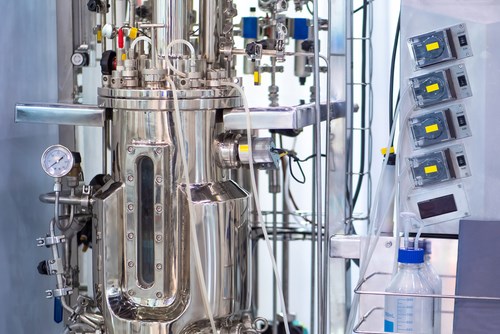 In order to personalize your dietary supplement items, we explore and develop new functional ingredients and increase their different applications according to the needs of customers. Our research scope includes but not limited to carbon-nitrogen ratio, microbial agent, nitrogen source type, nitrogen source ratio and a series of fermentation performance parameters (temperature, carbon, nitrogen, bulk density and porosity, etc.).
Isolation and Purification
We purify functional fermentation metabolites using a number of separation and purification techniques, including precipitation, solvent extraction, adsorption, molecular distillation, membrane separation and esterification. The main advantages of these techniques are listed in Table 1.
Table 1. Summary of the downstream technologies.
Methods
Advantages
Precipitation
-Proven technique
- High energy demand purities of products
Solvent extraction
-High yield of product
-Low cost
Membrane separation
-Easy to scale up
Electrodialysis
-High recovery and purity of products
-No additional alkali is needed to adjust the pH
-High selectivity
Adsorption
-Low energy required
-Simple operation
-High recovery and purity of products
Molecular distillation
-Low residence time
Esterification
-High recovery and purity of products
Functional Screening Platform
We closely combine the research methods and technologies of microbiology, chemistry and biology to provide large-scale, automated and high-throughput preparation of microbial metabolites (including metabolic intermediates) and metabolite component libraries, active substance screening, compound molecular Characterization, separation and screening of metabolites, structural analysis of active compounds and other services. Relying on our unique microbial resource library, we can screen specific active ingredients for a variety of functionalities.
With our proprietary microbial technology platform, we provide the dietary supplement industry with a rapidly expanding line of active ingredients. BOC Sciences has strong professional strength in the field of biotechnology process development and large-scale fermentation production, and has a deep understanding of the corresponding requirements and regulations in the field of food and nutraceuticals, and can provide a variety of solutions for high-efficiency dietary supplement raw materials.
If you are interested in our fermentation services for dietary supplements, please contact us today.
Reference
Li C, et al. Recent advances in the separation and purification of lactic acid from fermentation broth. Process Biochemistry, 2021, 104: 142-151.