Fermentation for Natural Adhesives
Most of current adhesives are composed of a variety of materials derived from fossil resources. These adhesives have excellent properties and good working properties. However, the use of current adhesives will inevitably be limited in the future in order reserve the fossil resources. Nowadays, many studies on adhesives using bio-resources have been carried out to solve the resource problem. Natural adhesives refer to substances partially or completely formulated from biological raw materials that are used as binders in man-made technologies. Natural adhesives are capable of creating durable interfaces between hard and soft materials, often of disparate scales and exhibit certain characteristics that make them very different from synthetic adhesives. Conventional adhesives often contain harmful chemicals that can cause serious environmental problems and health disorders. Therefore, it is important to develop a new type of natural adhesive using safer technologies without the application of fossil resources and harmful chemicals.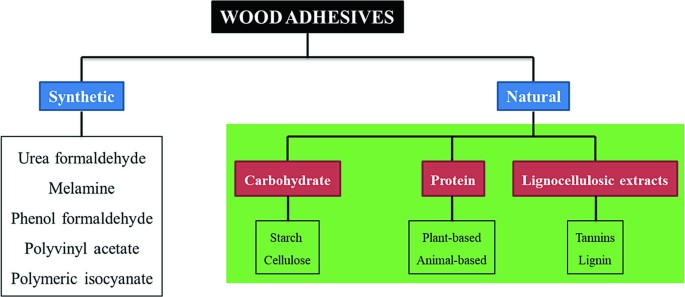 Fig 1. Types of Eco-Friendly Adhesives. (Saud, A. S.; et al. 2021)
Fermentation Technology Used for Natural Adhesives Production
Recently, advanced fermentation technology offers a promising tool for the manufacture of natural adhesives.
Natural adhesive composed of citric acid and sucrose
Citric acid, which is commercially produced by fermenting glucose or materials containing glucose and sucrose, has recently been found to be used as a natural adhesive for the application of wood-based molding. There some studies have shown good bond strength and water resistance using citric acid and sucrose as adhesive materials for particleboard.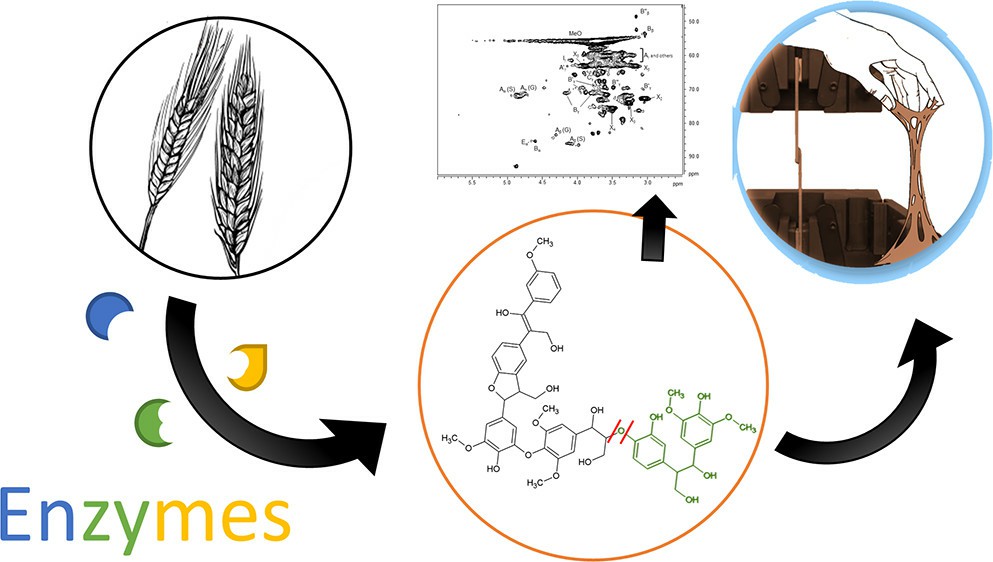 Fig 2. Solid-State Fermentation to Tune Lignin Properties and Its Use as a Binder in Adhesive Formulation. (Blanquez, A.; et al. 2021)
Modified residual lignin from barley and wheat straw was submitted to solid-state fermentation by different Streptomyces strains as natural adhesive for eco-friendly polyurethane adhesive formulations. The thermo-rheological and adhesion properties of these adhesives were correlated with the yield of the solid-state fermentation. Wheat straw lignin-based polyurethane adhesives showed the best performance in metal-textile peeling tests, while barley straw lignin provided the best achievement in terms of shear strength in metal-metal and wood-wood joints. Solid-state fermentation with Streptomyces has proven to be a suitable pretreatment method to effectively modify and improve residual lignin composition for application as a natural adhesive in environmentally-friendly polyurethane adhesive formulations.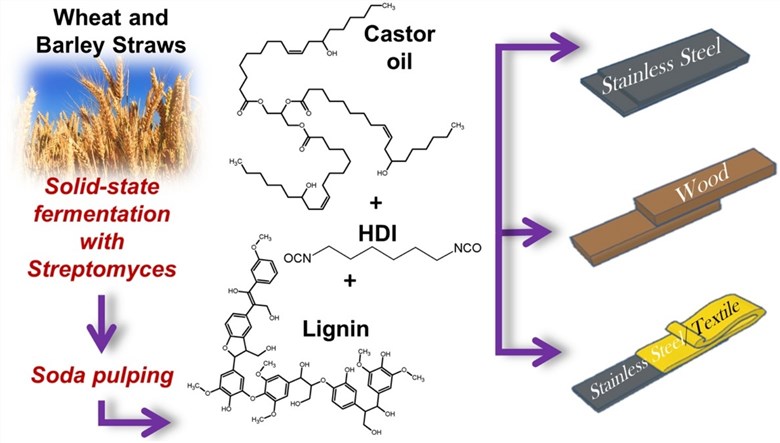 Fig 3. Adhesives formulated with lignins from agricultural waste straws subjected to solid-state fermentation. (Borrero-Lopez, A. M.; et al. 2021)
p-Coumaric Acid (PCA) Production by Precision Fermentation
Most consumers consider 'all natural' to be an important factor when choosing products. Therefore, fermentation-derived natural adhesive PCA, is ideal for products that make a seamless transition from synthetic composition to natural ones. PCA is produced through an innovative and precision fermentation process, a technology that enables the cultivation of micro-organisms programmed to create sustainable, high-purity natural adhesives at a price that is competitive with synthetic PCA. In recent years, green chemical has become an important part of the global discussion on climate change. As an alternative to chemically synthesized compounds like bisphenol-A, PCA is ideal in the industrial application of adhesives. The new polymers and copolymers that can be made from PCA produced by fermentation enable the development of natural adhesives that are safer for the environment.
Our Services for Fermentation Production of Natural Adhesives
BOC Sciences provides fermentation CDMO service for natural adhesives. With our complete quality management system and strong fermentation capabilities, we are able to help customers facilitate their fermentation related projects and support them from laboratory to commercialization.
Workflow of Our Service

References
Saud, A. S.; et al. Introduction of Eco-Friendly Adhesives: Source, Types, Chemistry and Characterization. Eco-Friendly Adhesives for Wood and Natural Fiber Composites. 2021. 1-28.
Blanquez, A.; et al. Solid-State Fermentation with Streptomyces as an Ecofriendly Route to Tune Lignin Properties and Its Use as a Binder in Adhesive Formulation. ACS Sustainable Chemistry & Engineering. 2022. 10(31): 10403-10416.
Borrero-Lopez, A. M.; et al. Rheology and adhesion performance of adhesives formulated with lignins from agricultural waste straws subjected to solid-state fermentation. Industrial Crops and Products. 2021. 171: 113876.